You cannot select more than 25 topics
Topics must start with a letter or number, can include dashes ('-') and can be up to 35 characters long.
README.md
Fluentd Configuration language support in Atom
Adds basic syntax highlighting to fluent.conf based on the Sublime Text and TextMate package with some improvements in Atom.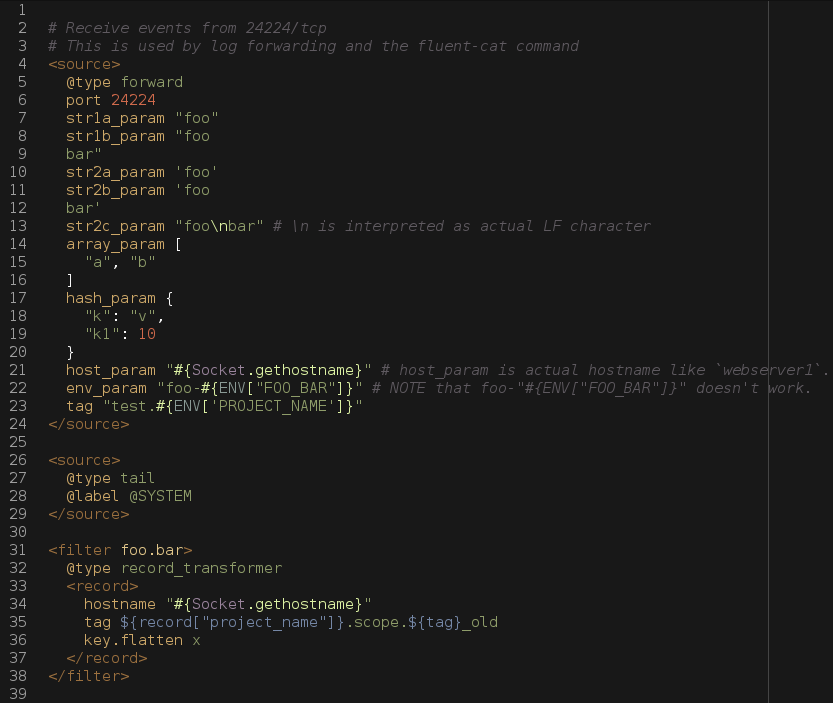 Installation
Available as Atom package:
apm install language-fluentd

Or directly via git:
git clone https://github.com/cmur2/language-fluentd.git ~/.atom/packages/language-fluentd

License
language-fluentd is licensed under the MIT License. See LICENSE for more information.